Artist's Bio and Exhibitions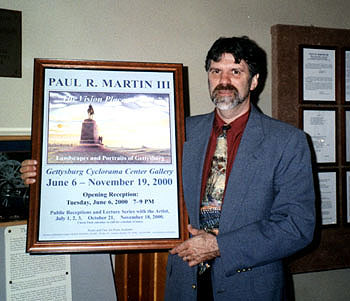 Yorktown resident Paul R. Martin III is a professional historical artist, illustrator and art teacher in the Pearl River School District. He received his BA in art from Southampton College and his MA in Drawing from Long Island University. His drawings and paintings have been exhibited throughout the New York Metropolitan area for the past 20 years. His original art and prints are on permanent display at the R. E. Lee Civil War Research Center and Library, The Civil War Library and Museum of Philadelphia, The Pentagon, the United States Congressional Building, West Point, and hundreds of private collections throughout the country.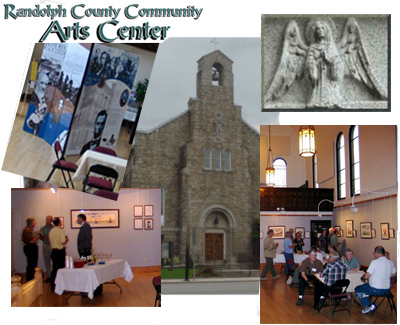 Randolph County Community Arts Center Exhibition: 2006, Elkins, West Virginia
Mr. Martin was featured at the
Rich Mountain Battlefield Foundation's
"The First Campaign Seminar and Reunion" this past August in Beverley and Elkins, West Virginia. Martin has been a member of the RMBF for over ten years and was invited to exhibit a special one-man show at the
Randolph County Community Arts Center.
Opening on August 17, 2006, the exhibit showcased several dozen of Mr. Martin's Civil War artworks and was on display through the middle of September. A portion of the proceeds of all sales were donated to the RMBF and the RCCAC. The show included several NEW works and prints created specifically for the RMBF.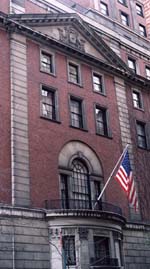 New York City Exhibition: February- March, 2002
Mr. Martin displayed a one-man exhibit at the Union League Club in New York City. The exhibit titled, "Men of Duty Fields of Honor: A Tribute to American Heroes , featured 27 original color pencil artworks. The Union League Club located on 37th Street at Park Avenue hosted the exhibition through March 1, 2002.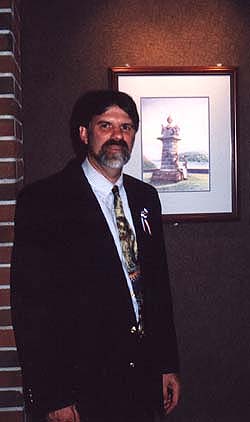 Recent Exhibitions
A major one-man exhibit of his color pencil Historical Portraits and Landscapes was just on view at West Point at the United States Military Academy's Class of 1929 Art Gallery in Eisenhower Hall from August 20 through November 30, 2001. The exhibit titled, "Men of Duty, Fields of Honor : From West Point to Gettysburg" , coincided with the Academy's Bicentennial Celebration. The exhibit celebrated the 200th Anniversary of The United States Military Academy, by commemorating the graduates who made significant contributions to the military history of our Nation.

Another one-man exhibit of his works was recently held at the Gettysburg Cyclorama Visitors Center Gallery. The exhibit titled, "The Vision Place of Souls" , ran from June - November , 2000.

Historical Research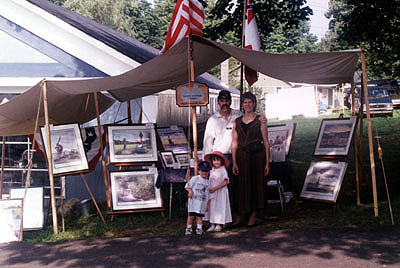 Mr. Martin extensively researches the particular regiments, personalities, and monuments depicted in his drawings. He often places monuments in different and more geographically and historically accurate locations on the battlefield. This juxtaposition of images combined together within the same drawing has become a signature design element frequently used by Mr. Martin.

Mr. Martin spends many weekends and summer vacations passionately traipsing the fields of West Point, Gettysburg and other Civil War sites, drawing preliminary sketches, shooting reference photographs, and finding inspiration for his art. While not out walking the battlefields, he resides with his wife, daughter and son in Yorktown Heights, New York where he has also established his Art Studio.


Commissions and Activities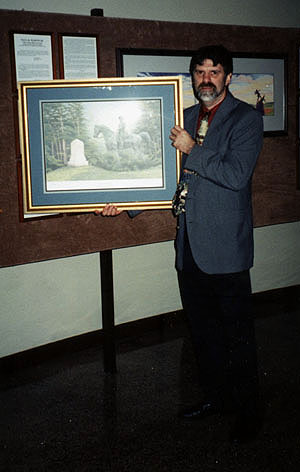 Mr. Martin just completed a commission for the Yorktown Historical Society for their 25th anniversary and the 225th Anniversary of the American Revolution, to create a print commemorating Yorktown Heights' dramatic Revolutionary War history. Titled "Eternal Vigilance" the work features a NY Patriot in front of the First Presbyterian Church. A new drawing,"Graduation Morning" , was accepted by the Association of Graduates, USMA for publication as an Academy Bicentennial Commemorative fine art print.

Many newspaper and Magazine articles have been written about Mr. Martin and his work, exhibitions and lecture presentations. Click here to read about Mr. Martin In The News.

Advertisements for his fine art prints appear regularly in all of the major Civil War periodicals, including The Civil War Times, Blue and Gray, America's Civil War as well as The Civil War News and North and South.


Mr. Martin is the President and Program Director of the Rockland County Civil War Roundtable and is a member of The Company Of Military Historians and The Lincoln Forum. He was recently named an Honorary Trustee of The North Carolina South Mountain Monument Fund. He takes an active role in Civil War preservation as a member of, the Civil War Preservation Trust, the Friends of the National Park at Gettysburg, the GBPA, the Brandy Station Foundation, the Longstreet Memorial Fund, the Longstreet Society, the Central Virginia Battlefields Trust and many other preservation groups.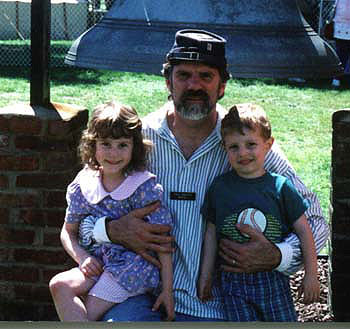 Lectures
He has lectured regularly throughout the Country at Schools, Round Tables and Historical Societies.

Mr. Martin is available to present lectures and exhibits to your Historical Society, Round Table or any other pertinent group.


For more information"click" here : Events Schedule

Mr. Martin was the keynote speaker at the
Lincoln Society in Peekskill's 97th Annual Dinner Meeting on February 10, 2001.

Preservation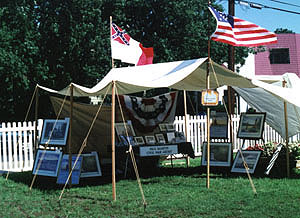 In keeping with his commitment to preservation and memorialization, a portion of the retail sales of all of Mr. Martin's Civil War prints are donated to specific Civil War preservation and memorial funds. See our Friends and Preservation Links Page to visit many of these preservation organizations.

40 publishers' proofs of each are also set aside as charitable donations to various preservation and memorial funds.


| Battlefield Preservation | Gettysburg Exhibit | West point Exhibit | Union League Exhibit | Our Studio | In The News | Our Studio | Framing | Preservation | VFW Award | Gibbs Exhibit | Randolph County Arts Center | 1942 GPW | Reenacting and living history |

---
| Return Home | Limited Edition Prints | About us: Bio/Exhibits | 9-11 Fund Raiser | What's New | Contact Us | Events Schedule | Friends- Preservation Links | Mini Prints, Notecards, Posters | book covers |